Partnership between A&M Media Division/AutomotoTV and Corsedimoto.com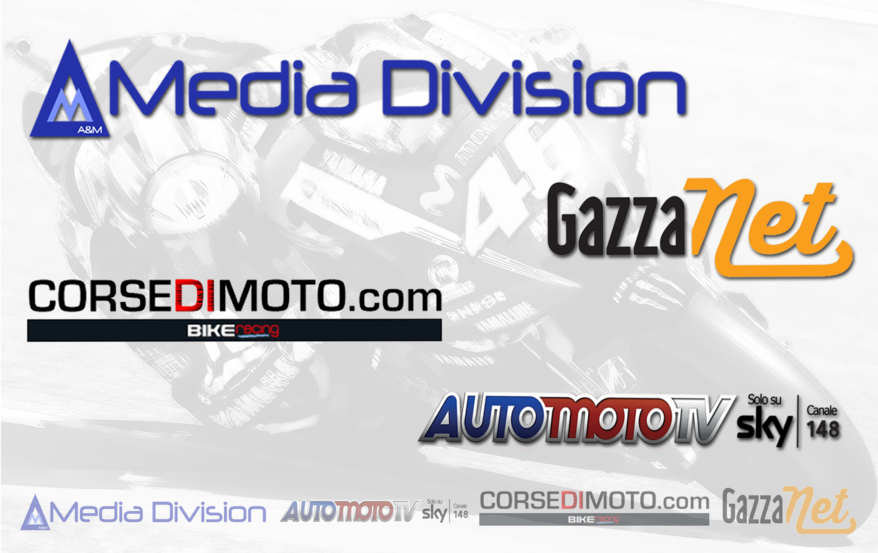 Corsedimoto.com, site specialized partner of Gazzanet , and A&M Media Division ,which manages the modern motorcycle industry for Automototv channel (channel 148 of the Sky platform), have signed an agreement for sharing television programs and formats on the respective channels: web, social and television.
Corsedimoto.com
 will propose to its readers part of the schedule of TV, including a variety of formats already known by the public and others in the plannig , adapted for the best viewing experience available on the web. For the realization of the programs to broadcast on TV,  
Corsedimoto.com
 will offer to A&M Media Division / Automototv part of its editorial content and consolidated authority and experience of its journalists.
It will born ,therefore a multichannel platform that, by preserving every heading's prerogatives and specification , will allow the fruition of new contents and programs video to a wide public on the web, social and tv. 
The offer to the public will be huge and will reflect the prerogatives of 
Corsedimoto.com
 , the only Italian site that delivers a constant stream of news and insights not only on mainstream Championships (MotoGP and Superbike), but on the whole national and international motorcycle , ranging from MXGP, BSB (British Superbike), World Endurance up to the many speed championships from around the world.
Details on programming and on the new format will be announced shortly.
Corsedimoto.com
 is a specialized site of motorcycling directed by Paolo Gozzi. It went online January 28, 2016 and in the first year (January 2016 / January 2017) totaled 9,851,580 of pages read, involving 2,618,924 unique visitors (RCS / Omniture data). 
Corsedimoto.com
 is GazzaNet partners, the web platfrm of passion created in 2015 by RCS / La Gazzetta dello Sport. Part of the newsflow of 
corsedimoto.
com news is shared 
on www.Gazzetta
.it, the first Italian site of sports with more than two million hits a day. 
Corsedimoto.com
 contributes to the audience of La Gazzetta dello Sport.
A&M Media Division is a company founded in 2013, specializes in the production of television formats, today produces more than 15 programs for Sky channel 148 Automototv and for the same broadcaster, deals with all the modern motorcycle sector. A&M Media Division had the merit, thanks to a dedicated, expert staff to bring for the first time on the small screen and on a regular basis disciplines forgotten by television such as hill-climb races, mini motorcycles, quads, karts, speed track, enduro, motocross, trial, giving way to the millions of motor enthusiasts can have a space dedicated to them.